The Reunion - Saigon 61 - 2000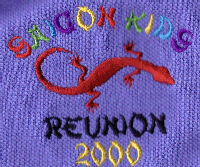 It was quite an event. Between July 13th and July 16th, 2000 a bunch of folks got together in Phoenix for a reunion. For some it had been close to 40 years, for others a mere 35. A lot of water had gone under a lot of bridges but the old days were remembered in style.
Here are a few pictures from the event. Many Thanks to those who sent pictures to make this possible.